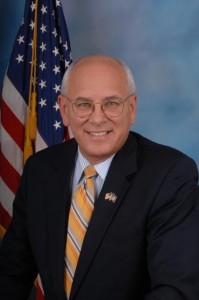 Congressman Paul Tonko is a second term member of the United States House of Representatives.
He currently represents New York's 21st Congressional District, including the cities of Albany, Schenectady, Troy and his hometown of Amsterdam.
Paul has been a champion for the middle class, job creation, economic opportunity, providing senior citizens the opportunity to retire with dignity and the mental health community throughout his career.
For the 112th Congress, Paul was named the Ranking Member of the Investigations and Oversight Subcommittee on the Science, Space and Technology Committee, where he has special investigative authority on all matters within the jurisdiction of the Committee. He is also a member of the Energy and Environment Subcommittee.
Paul is also a member of the Natural Resources Committee, where he serves on the Energy and Mineral Resources Subcommittee.
He continues to fight to bring clean energy jobs to the Capital Region to ensure it maintains its status as one of the fastest growing clean technology hubs in the country.
Paul believes in the power of America's middle and working class families and is fighting to ensure the American Dream stays within reach for all who work hard and play by the rules.
As a former Member of the Budget Committee, Paul offered the lead amendment to the Ryan Budget to protect Medicare and was instrumental in fighting to protect the program from ending.
Building on his work in the New York State Assembly, where he fought for one of the nation's strongest mental health parity laws, known as Timothy's Law, Paul continues to promote mental health parity at the federal level and serves as a Co-Chair of the Mental Health Caucus.
Prior to joining Congress, Paul was the President and CEO of the New York State Energy Research and Development Authority. Before that, he served in the New York State Assembly for 25 years, 15 of which he was the Chair of the Assembly Energy Committee. At the age of 26, Paul was the youngest person in the history of Montgomery County to be elected to the County's Board of Supervisors, which he chaired until 1981.
Paul graduated from Clarkson University with a degree in mechanical and industrial engineering. He is a lifelong resident of the city of Amsterdam, New York.