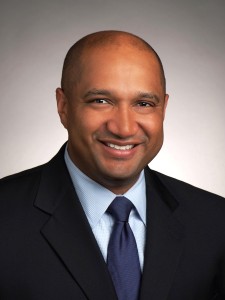 In 2004 David Soares took on the entire political establishment in Albany and in a stunning upset was elected Albany County District Attorney. Ranked as "one of the most unlikely chapters in the history of NY State politics," his pledge to help repeal the ineffective and draconian Rockefeller Drug Laws changed the political landscape and his platform of inclusion were keys to victory over the machine-backed incumbent.
The Albany County District Attorney's office has undergone some significant changes in past seven years. David has delivered on his promise for a more progressive approach. With a philosophy of stopping crime before it starts, David has instituted innovative community based programs focused on keeping young people out of trouble, out of the criminal justice system, and in school. He has worked to connect at-risk youth to education and jobs by creating programs and collaborating with organizations and leaders. He has secured millions of dollars in federal grants, worked to obtain more restitution for crime victims, and forged strong community relationships with respect and admiration.
Last year David withstood extraordinary political and personal pressure and took another principled stand when he announced that his office would not prosecute peaceful protesters who participated in the "Occupy Albany" protest. Despite criticism from some, David held fast to his belief that prosecuting those who exercised their fundamental right to protest and free expression was fundamentally un-American.
David remains active in his community as a mentor in Legal Lives, a civic education class for children sponsored by the District Attorney's Office, and as a board member of the Boys and Girls Club. He is the proud father of two children, Jack and Lia.