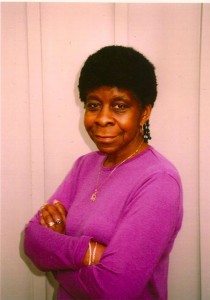 Dr. Alice Green is the Executive Director of the Center for Law and Justice, a civil rights organization she founded in 1985. She has a doctorate in criminal justice and advanced degrees in education, social work, and criminology. The Center provides community education in civil and criminal justice, legal guidance and advocacy, crisis intervention, and community planning and organizing around criminal justice, civil rights and civil liberties issues of particular concern to poor communities and those of color.
In 1985, Governor Cuomo appointed Dr. Green to membership on the Citizens Policy and Complaint Review Council of the New York State Commission of Corrections. A year later, with Senate approval, he appointed her to the position of Deputy Commissioner of the New York State Division of Probation and Correctional Alternatives. She was put in charge of strategic planning, policy, and information. After leaving state service, she became Legislative Director for the New York Civil Liberties Union where she had served as Director of their Albany Office in 1982.
Alice Green, an adjunct professor at the University at Albany, has also taught at Russell Sage and Siena College. She began her career as a secondary school teacher and social worker. For many years, she directed Trinity Institution, a youth and family services center in Albany's South End. While there, she also did community organizing and founded the South End Scene, one of the longest published Black newspapers in Albany.
Dr. Green writes and lectures on racism and criminal justice and often does commentary and analysis for a number of newspapers and television and radio programs. With Dr. Frankie Bailey, she co-authored the book, Law Never Here, A Social History of African American Responses to Issues of Crime and Justice, ( 1999 Greenwood Press) and Wicked Albany(2009) and Wicked Danville(2011 History Press).
In 1997 she founded and is now President of the Paden Institute and Retreat for Writers of Color located in the Adirondack town of Essex, New York. There, writers are provided technical assistance and a free environment for writing. Most recently, she formed the Community Empowerment Center that administers four programs: Green Associates that provides non-profit consulting; the Alice Moore Foundation, a small charitable foundation, the Paden Institute and Retreat; and the Center for Law and Justice, Inc.
An active participant in her community, in 1998 Dr. Green was the Green Party candidate for Lt. Governor and its Albany mayoral candidate in 2005. She is a member of the Client Advisory Board of the New York State Defenders Association, Help Wanted Advisory Panel, WMHT, the Martin Luther King, Jr. and Coretta Scott King Lecture Series Board, Board of Senior Hope and the Advisory Board of the Capital District Chapter of the NYCLU. For over 20 years she worked as a prison volunteer.
In recognition for her work, Dr. Green has received numerous awards that include:
Distinguished Alumna Award – Rockefeller College
Community Service Award – Albany Chapter NAACP
Woman of the Year Award – Albany YWCA
Shaker and Mover Award – National Organization for Women
New York State Bar Association Public Service Medal
1994 Victor A. Lord Courage of Conviction Award
Women of Excellence Honoree 2000 – Albany-Colonie Chamber of Commerce
Special Award – New York State Defenders Association
Community Mobilization Award – African American Coalition on Aids
Community Service Award – University at Albany Alumni Association
Awards from several community churches – Israel A.M.E, Walls Temple, New Covenant
Awards from several prisoner organizations – Auburn, Green Haven, Shawangunk, Ray Brook
Community Service Awards – Social Justice Center
Founders Award – the South End Scene