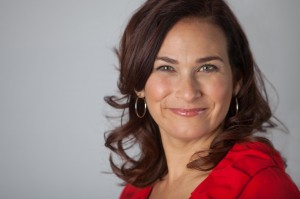 Ilyse Hogue assumed the role of president of NARAL Pro-Choice America in February 2013.
Ilyse is an expert in both electoral and advocacy campaigns who has worked with a variety of nonprofit organizations, including Friends of Democracy, Media Matters for America and MoveOn.org. She has worked to organize constituencies in service of social-justice outcomes from environmental sustainability to human rights to media reform and representation. During her six years at MoveOn.org, Ilyse served as the director of communications and political advocacy, using cutting-edge online engagement strategies to mobilize around issues such as health care and financial reform, and to engage millions of Americans in grassroots lobbying and participation in federal elections.
Ilyse is a frequent guest on network and cable news shows including MSNBC, PBS, CNN and Fox News as an expert on the political and policy landscape for reproductive freedom. She writes regular commentary for CNN.com and The Nation, and has had dozens of opinion pieces published in local and national outlets including Politico. Ilyse was featured as one of Elle Magazine's "10 Most Powerful Women in D.C." and was named on Washington Life's Power 100 list.
She is the co-founder of the Center for Story-Based Strategy, which works to amplify the impact of grassroots organizing with new strategy and training resources, values-based communications and narrative campaigning. Ilyse serves on the board of Bend the Arc: A Jewish Partnership for Justice and on the editorial board for The Nation magazine, the country's oldest progressive news publication. Ilyse holds a Master of Science in resource ecology management from the University of Michigan, where she studied the impact of resource constraints on politics and culture. Her Bachelor of Arts is from Vassar College.
Register Now!