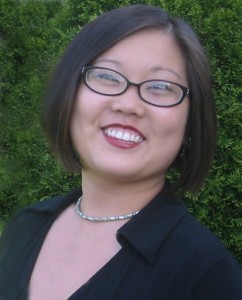 KaeLyn Rich joined the NYCLU family as a Genesee Valley Chapter board member in 2008 and became chapter director in 2011. With community organizing experience that dates back to stuffing folders for her parents' union meetings, Rich specializes in direct action organizing, nonprofit administration and young adult engagement.
Formerly, Rich was the community affairs coordinator at Planned Parenthood of the Rochester/Syracuse Region, where she was responsible for legislative advocacy, government relations, coalition building and the regional campus organizing program. Rich has also worked at Services to Aid Families, a rape crisis/domestic violence program in Oswego and as the director of the SUNY Oswego Women's Center.
Rich serves on the founding board of Connect & Breathe, a taboo-breaking nonjudgmental after-abortion talkline based out of upstate New York. She is also a board member of ImageOut: the Rochester Lesbian & Gay Film and Video Festival, and a state board member of Planned Parenthood Advocates of NYS.
Rich holds B.A. degrees in women's studies and English from SUNY Oswego and a graduate certificate in nonprofit management from SUNY Brockport. She was a 2011 National Council for Research on Women young professional fellow in their "Building the Next Generation of Women in the Nonprofit Sector" fellowship program.